Taking Care of a Loved One
If you are caring for a loved one with a serious illness, you should understand that help is available. Caregiving for a loved one with a serious illness can be hard and draining. You may not know what to expect or do, but there are resources available.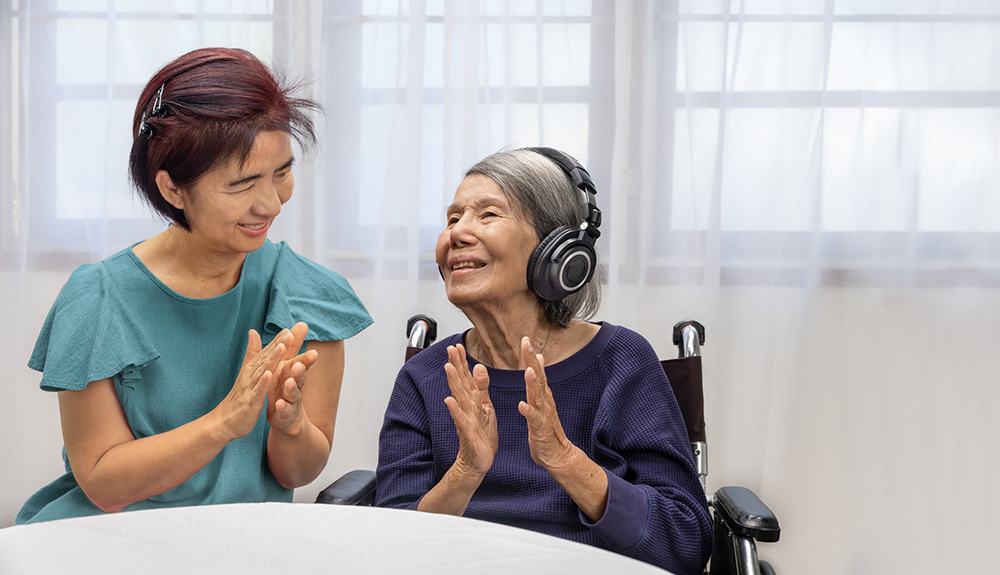 Consider the following when you create a care plan:
Learn as much as you can about your loved one's illness, including the prognosis, to better understand their needs and feel more in control.
Always know the names and contact details of your loved one's support care team so you can reach out when you have questions.
Spend quality time with your loved one doing activities you both enjoy, share stories, and talk about their dreams and aspirations.
Understand your loved one's wishes and plan to live well.
Decide what extra care is needed if you are taking care of a sick child.
Think about how and what to communicate with family.
Talk to your employer about your situation and see if they offer fewer hours or flexible schedules, or you may wish to take a temporary leave. The Family and Medical Leave Act (FMLA) may provide up to 12 weeks of unpaid leave if you are eligible.
Caring for Yourself
Caring for a loved one with a serious illness is difficult and stressful. Remember to take care of your own health.
Here are some tips:
Ask for help. Accept assistance from friends, family, and your local community if they offer it.
Take a break daily. Relax with a book, take a walk, or meditate.
Take care of yourself. Get checkups, sleep, exercise, and eat well.