How to Choose the Right Hospice Program
Selecting the right hospice care for your loved one's needs should align to your preferences, and healthcare goals. The following resources can help you obtain information regarding hospices and the questions you should ask possible Medicare-certified hospices.
Families opting for hospice care will receive a physician's referral to a suitable hospice provider. Generally, they have the option to select from multiple hospice providers that serve their geographic area.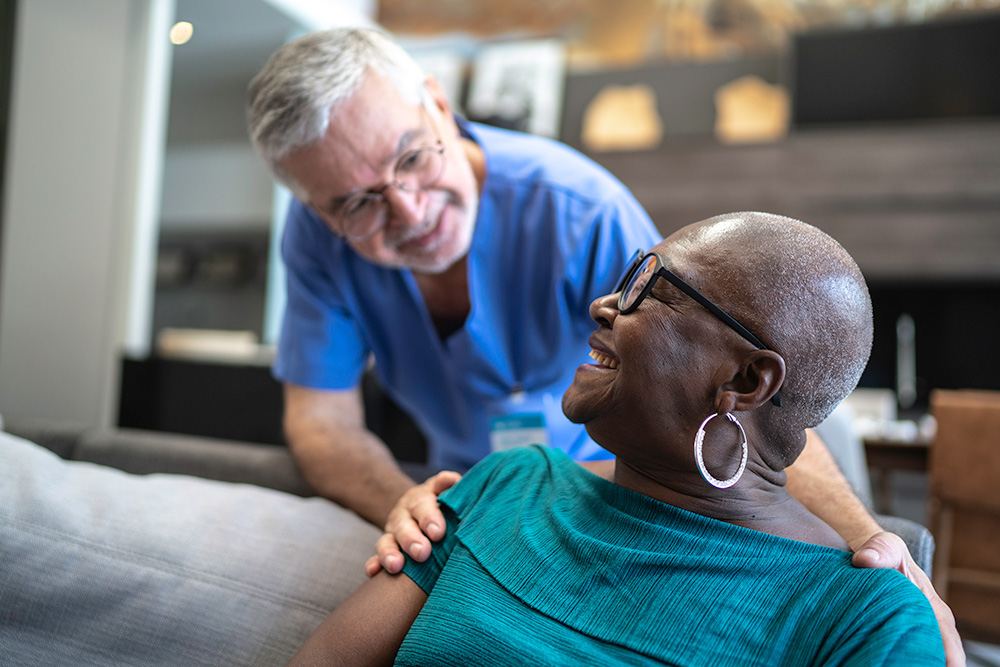 Here are some helpful tools for finding a program:
The directory links above can help you find a hospice program in your area, so you can choose one that best meets your loved one's needs. Before making a decision, ask questions to ensure you choose the right hospice.
Is there a board-certified hospice and palliative medicine doctor available on your team?
What are the main differences between hospice care and palliative care services?
What types of medical professionals are involved in providing hospice and palliative care services?
Have the nurses and staff undergone specialized training in providing palliative care?
Does your hospice feature an inpatient unit with dedicated, specially trained nurses?
Do you support open access services, allowing patients to continue treatments like chemotherapy or radiation?
Can patients continue to receive treatments for their condition while utilizing hospice or palliative care services?
How long does it typically take the hospice program to enroll someone once the request for services is made?
How do patients qualify for hospice and palliative care services?
How are hospice and palliative care services funded and supported?
What kind of emotional support is provided to families by hospice and palliative care teams?
How do hospice and palliative care services improve a patient's quality of life during the end-of-life process?
If hospice care is the right for your loved one, explore options for hospice care financial coverage or learn about making a plan to live well.