What is Hospice Care?
Hospice care focuses on the care, comfort, and quality of life of a loved one with a life-limiting illness who is approaching the end-of-life. At some point, it may not be possible to cure a serious illness, or a patient may choose not to continue treatment. Selecting Hospice ensures that the patient receives quality care and loved ones are provided support.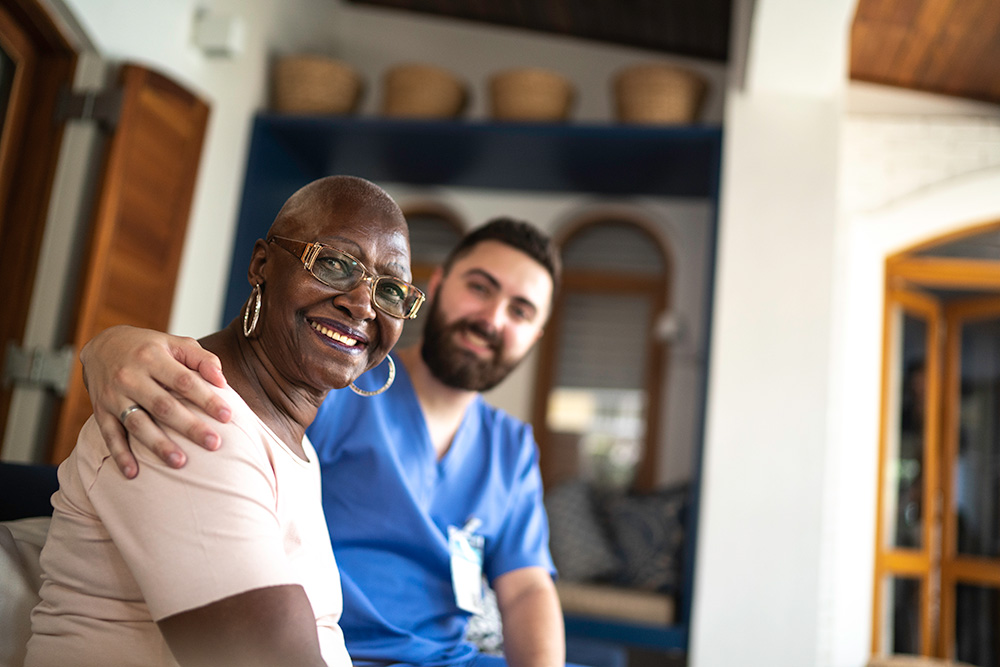 Benefits of Hospice Care:
Hospice care can be provided to allow you to remain and receive medical care 24/7 in your home when circumstances permit.
It reduces and prevents trips to the emergency room, reducing stress and allows you and your loved one's control of your care.
Members of the hospice team are available to clean, cook, or perform other chores to provide your loved one's an opportunity for a respite to attend to other needs or simply take a break.
Hospice programs offer bereavement counseling for your loved ones, often for up to a year.
When to Seek Hospice Care
When is hospice care the right choice? If you are receiving care for an end-of-life diagnosis hospice care is an option that can ensure the patient receives a high quality of life and can relieve the stress of those caring for the patient. Hospice care services are designed to help the patient live comfortably with the reassurance that they have a care team to support them and loved ones through this ordeal.
Hospice care is often recommended when:
You've made multiple trips to the emergency room and your condition is stable, though the illness continues to progress.
You've been admitted to the hospital several times within the last six months.
Remaining at home is an option, rather receiving treatment in a care facility.
You are no longer receiving treatments to improve your condition.
You show increased weakness and fatigue and/or change in cognitive abilities.
You need help with daily living activities such as eating, bathing, dressing, walking, etc.
Hospice care is available for patients living with a serious illness. Early identification is key to help both your loved one and family ensure they can benefit from compassionate and end-of-life care. Consult with your loved one's physician to determine if hospice care is appropriate for your family.
Eligibility
Insurers, Medicare, and Medicaid will generally provide coverage for hospice care if your loved one's physician determines they meet the hospice guidelines to be eligible for a referral to a hospice provider.