Helen was able to attend her granddaughter Elaine's wedding. Her family couldn't help but be amazed and thankful to be able to celebrate that special event as a family.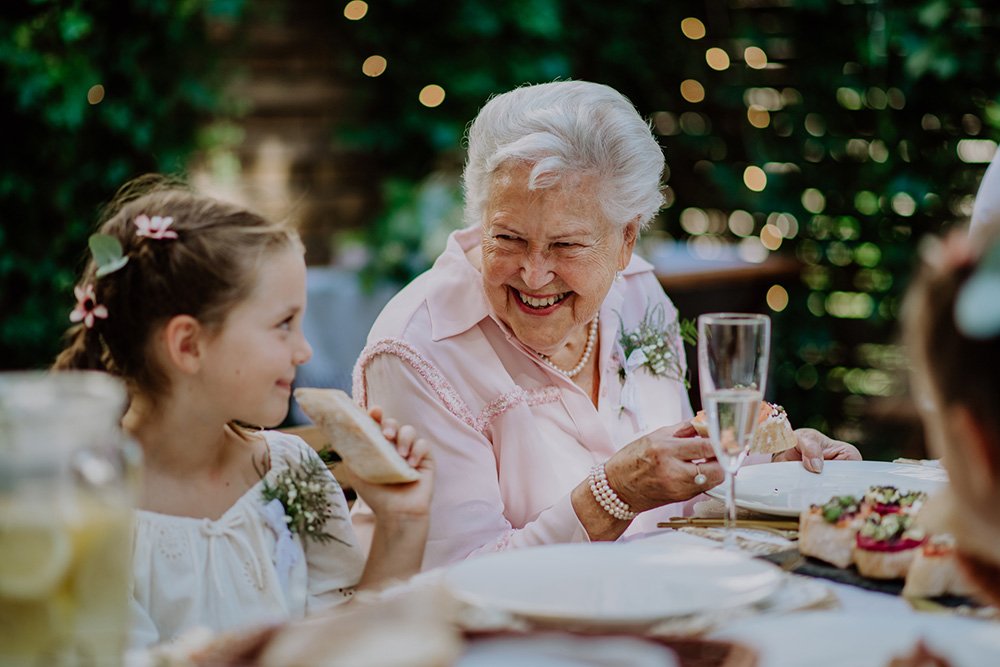 Elaine tenderly recalls how Helen "blew kisses to all of us and enjoyed being surround by family and friends. Hospice gave us that gift. I truly believe hospice extended my grandmother's life. If it hadn't been for hospice, she would have died before seeing me walk down the aisle."
Helen lived independently at home until she was 92, when she fell and broke her wrist and some bones in her feet, then suffered a stroke while in the hospital. A series of infections and illnesses followed, and Helen went back and forth between the hospital and a nursing home as her health steadily declined. In the nursing home it was suggested that hospice could help Helen. After learning more, Helen decided to begin receiving hospice care.
"The hospice doctor determined that my mom could stop taking some of her medications, and shortly after her demeanor went from night to day," said Elaine. "She went from someone who was often tired and unable to enjoy activities to someone who could clearly communicate, knew what she wanted to eat, and knew what she wanted to do."
"We really appreciated the hospice team" said Elaine. "When your loved one is up and down and so sick it can be scary. The hospice team really supported Helen and our whole family through those days and moments."
"The hospice team really supported Helen and our whole family through those days and moments."
Helen was able to enjoy her life, even when bedridden. She had visits from a massage therapist and a social worker and benefited from a pet therapy program. A black lab that was trained to work with hospice patients came to Helen's room and put her head and paws on the bed so Helen could pet her. "My Grandmother loved all kinds of animals," said Elaine.
When Helen told her friends about receiving hospice care, they often recoiled. "They said, 'Oh, they take your doctors and medicine away,'" but Helen was able to explain that was not true. You keep your doctors, and you get hospice doctors too. The hospice team figures out what medication you do and don't need. And you also get all of this loving care.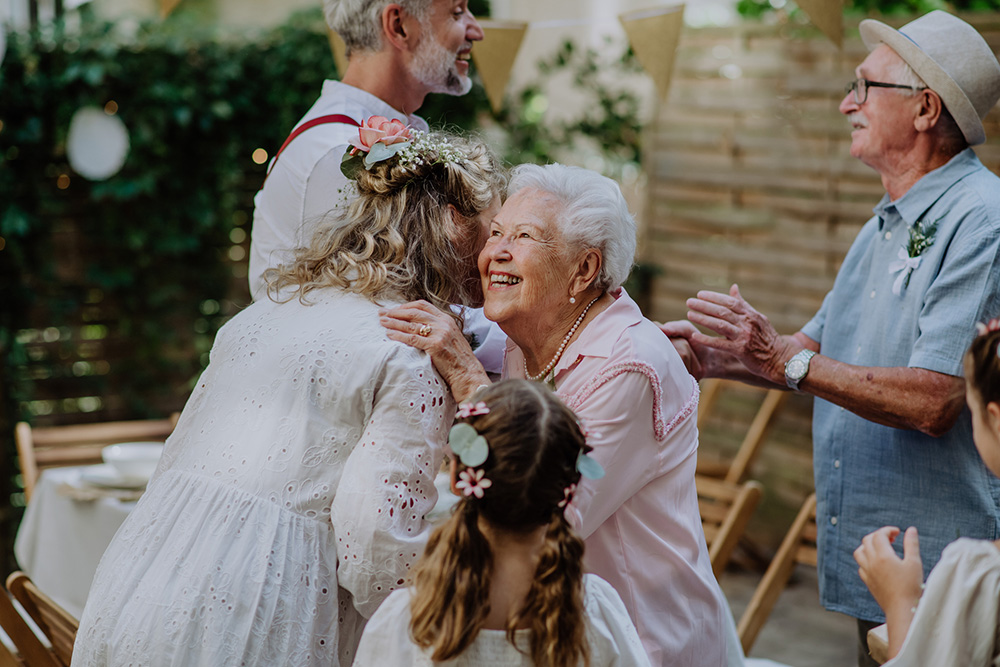 Now when Elaine speaks of her Grandmother's time in hospice and friends say 'I'm so sorry,'", Elaine explains that "I say, Don't be sorry. Hospice saved my Grandma's life."